Pictures
Here you find pictures of me and what I am doing :-)
06.02.13
My book *We crystalchildren* is born in Korea!!!! Today it came out and all my korean friends can read it :-)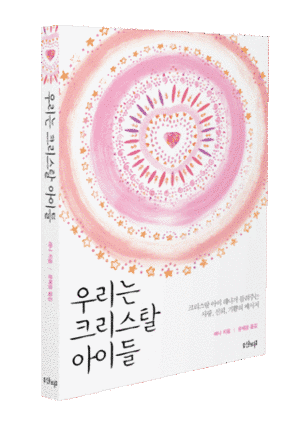 Rainbowspirit Festival 2011
I gave a speach about us crystalchildren at the Rainbowspirit Festival in München (Germany) and showed my book.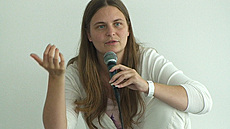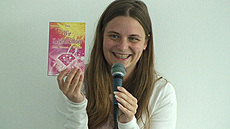 Healing for the eart and grid activations 2010

After my heart showed me a nice place to live in the beginning of 2010 a beautiful beeing came to me and asked me for help. They asked me to come to New Zealand and to do some healings for the earth. After I discussed it with my etherical friends and guardian angels it was clear ... I will go traveling :-)
So I was asked to go to New Zealand then to Tahiti, Moorea, Argentina and at the end to Australia :-)


New Zealand
In New Zealand they showed me beautiful cultures. Some beeings came to me and showed me how they live under the island and in the mountains. They have whole cities in there and are waiting that they can meet us :-)

Then I met some indigenous people from the tribe of Dupi and Waitaha. It was amazing to see how their bodies were one with the earth as if their body was made by earth. I also really liked how they honor, love and repsect the natur and how they communicate with it.

The Waitahas showed us how to cut a plant. They first talk to the plant and ask her if we can take something. Then they just take the outer leaves off it so that the plant can keep living. :-)

On the picture you see a chief of the Dupis where we were on a Kanu. It was amazing to see his power and to see how open his throatchakra was... how he let his power freely floating out. And in the same time his heart was open and full of love for the earth and his family. He taught me that it is sometimes important to fight and to take your rights.

What was also really beautiful for me was that both... the Dupis and the Waitahas were open for my help and were really grateful for it :-) They also have their challenges as we all have :-) so together we can all help each other :-)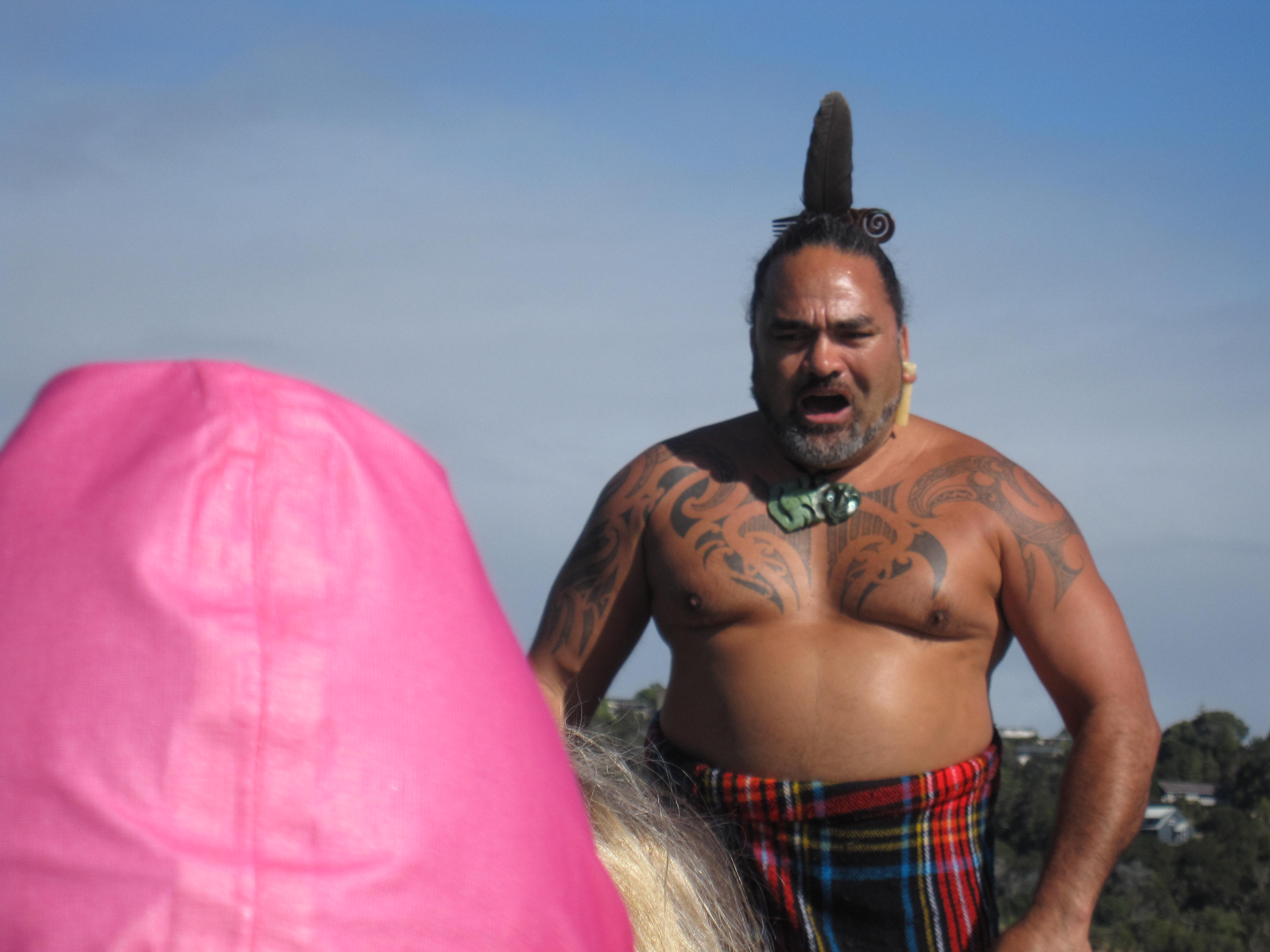 The Natur was also really strong in New Zealand specially the trees.
We were a group of 9 people and were allowed to heal and balance some places for the earth.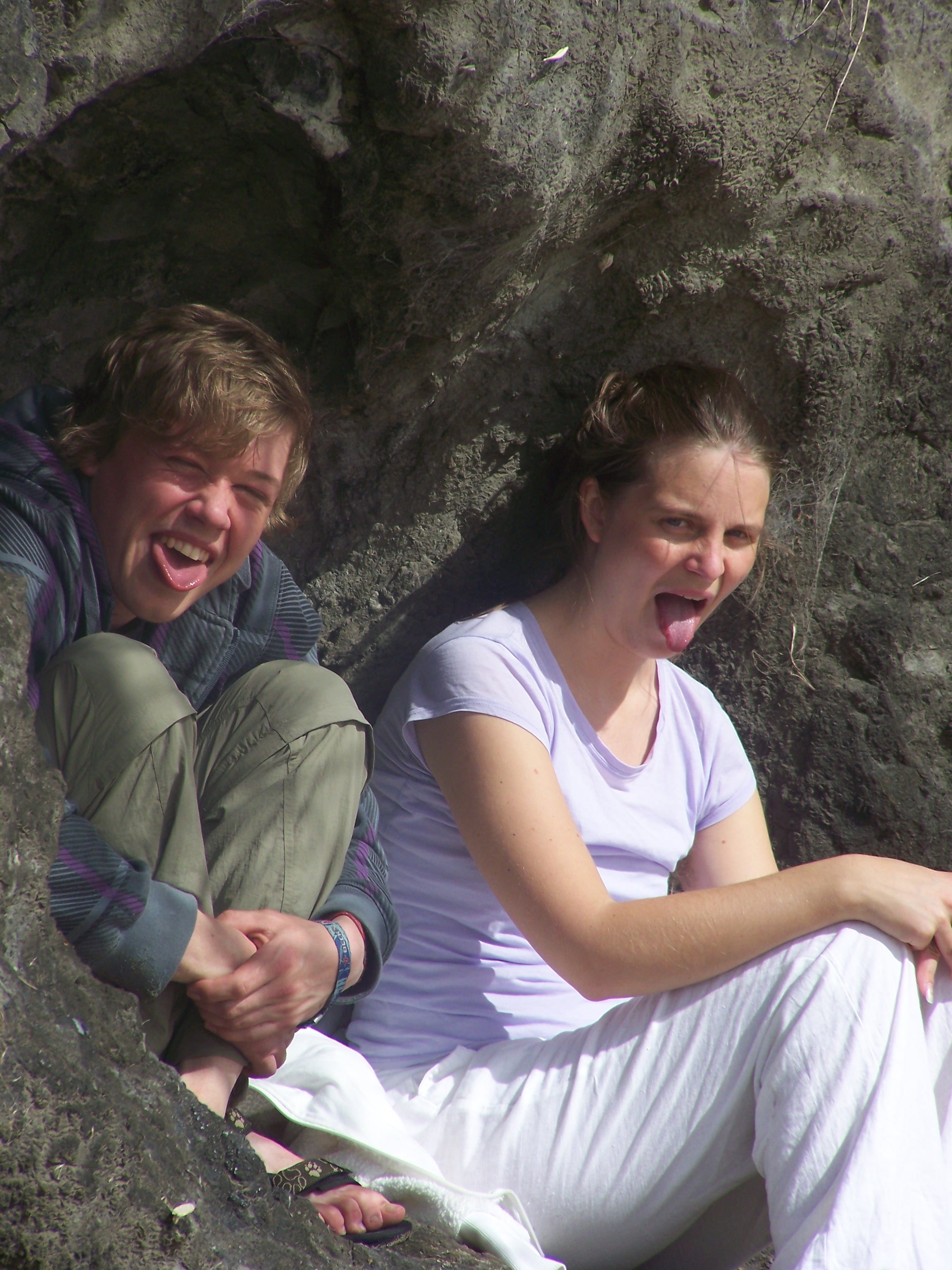 Moorea
Moorea is a little island with a heart shape and there a big dream of me came true :-)
When the ferry reached the island and when I started to feel the energy of the island I started to cry. I felt something after I was longing for so long. I felt pure, true, soft female Energie. So beautiful, so pure, so soft, so true <3 <3 <3
As I choose to incarnate in a female body I was always looking for this pure female energy and wanted to know how it feels originally. And there on the island I found it :-)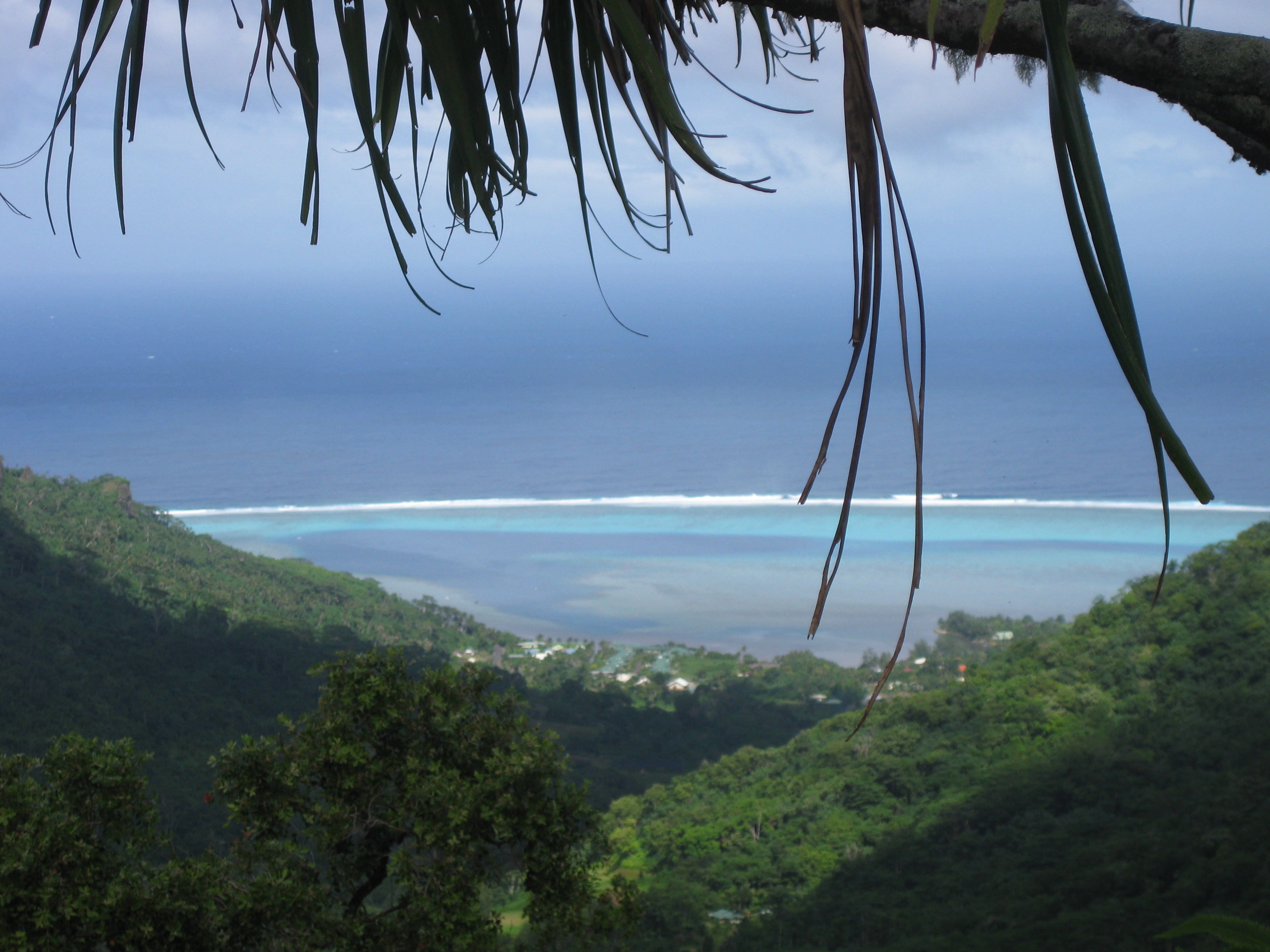 The island is full of female energie. The women who were born there are very soft, smooth and very beautiful. Also the men had almost all long black hair and were strong and soft at the same time.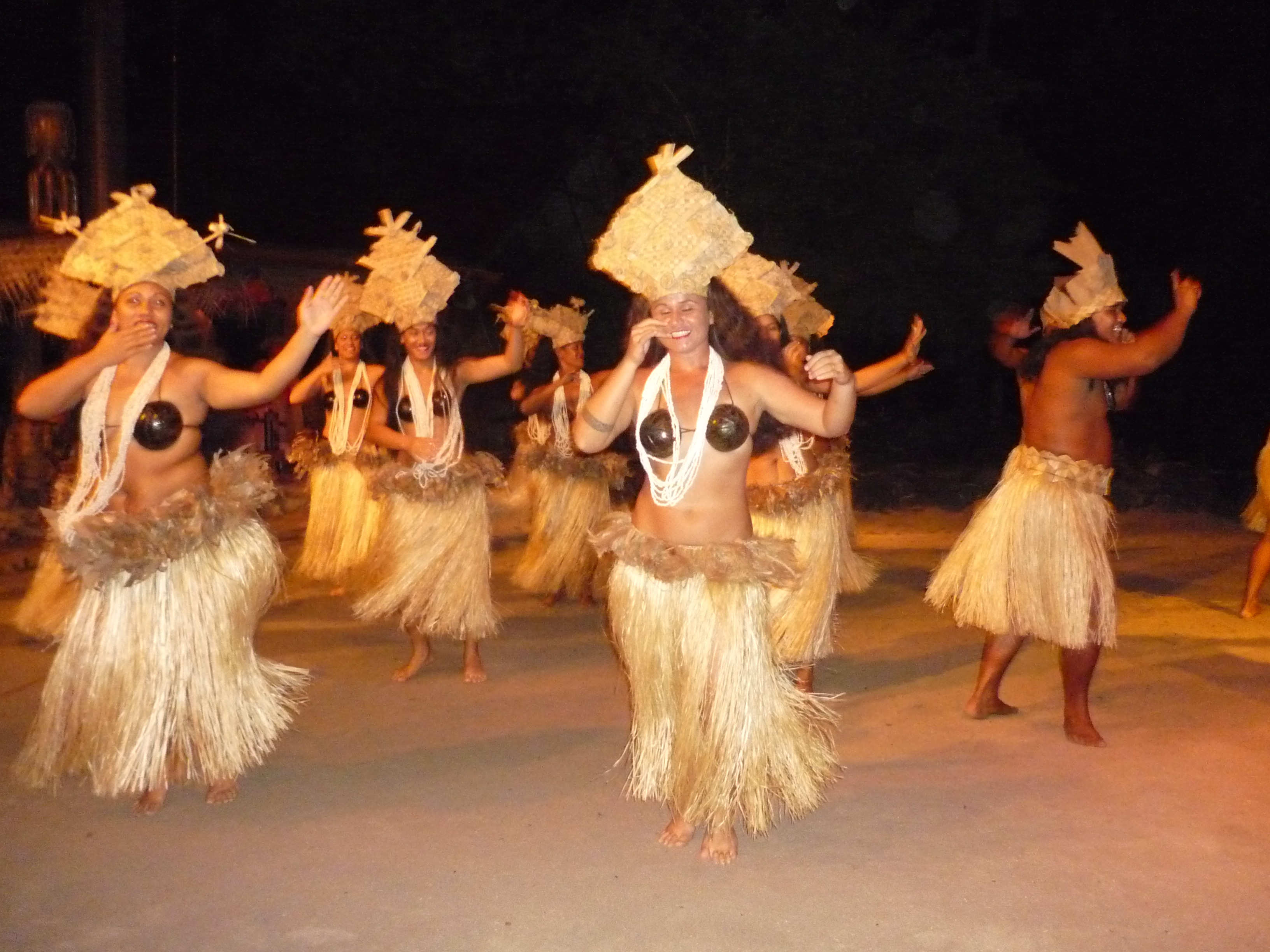 Argentina
In Argentina more presents were waiting for me :-) I was allowed to expirience how it is to be honored and deeply respected as a woman.
I felt that in Argentina the land was huging the people and how the men honore and love the female Energie really naturally. That was really nice for me :-)

I visited Rio Azul (picture), the blue river which comes out of the Andes. The watter of it is very powerful and I could drink only a bit... hihi :-) And there I was also allowed to heal and reconnect some Things in the natur.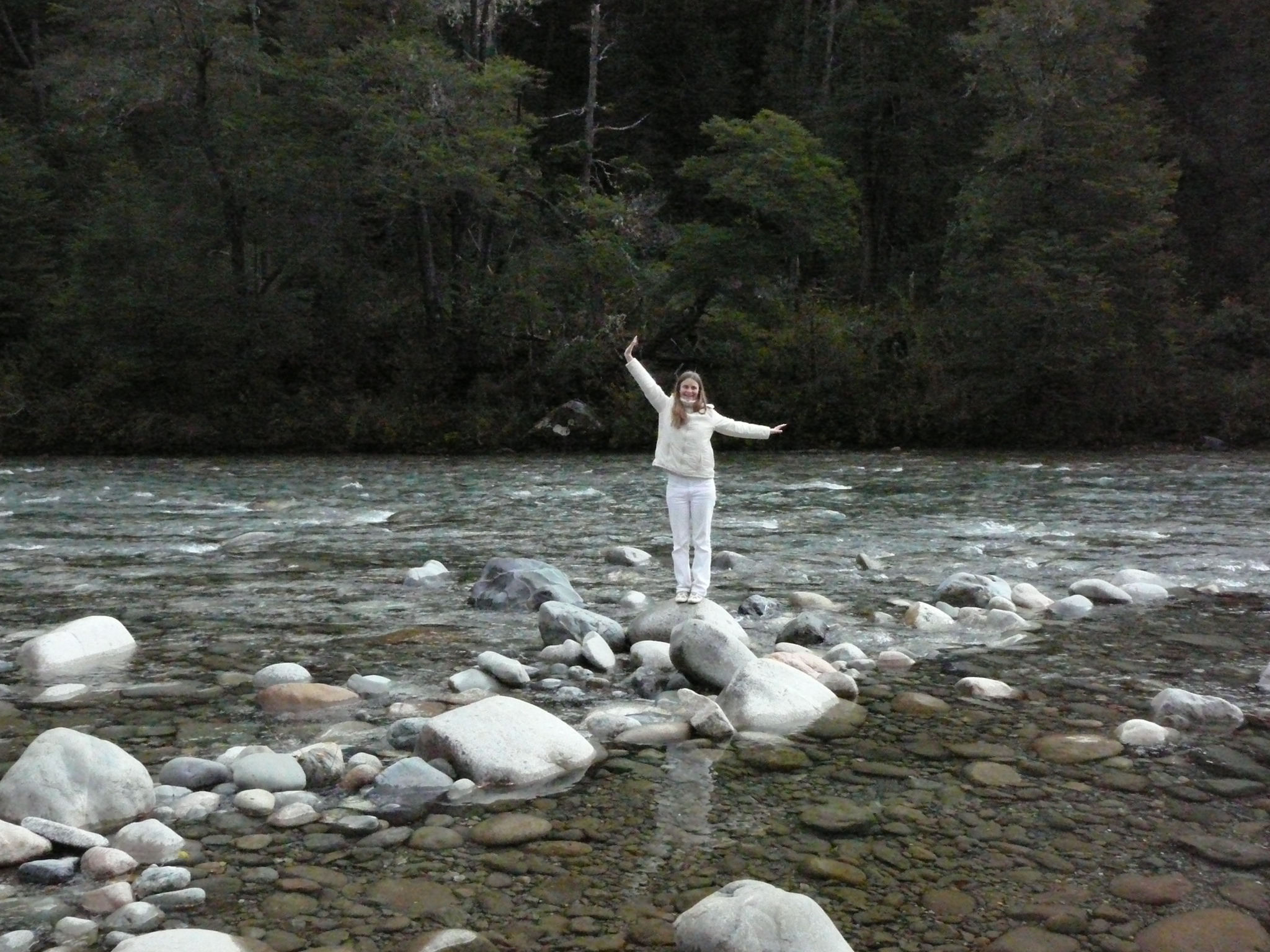 Australia
In Australia I visited first the festival *The Dreaming*. Where I saw many indigenous People from Australia, Amerika and other pacific islands. It was very amazing to dive into their sooo easy, simple and deep art, singing and dancing.
After we traveled as we felt the eastcoast up and visited the Fraserisland (picture with Carolina Hehenkamp) and were allowed to make deep and important healings and reconnections for the earth.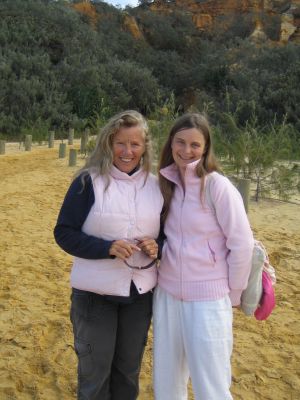 Yes so I flew during 2 months twice over the Pacific with 7kg of lagguage. Some people were asking me what the hell I came to such a travelingroute..... hihi... and I said hhmmm ... I didn't came to it... it was given to me :-)

LichtkinderKonferenz 2010 (LightchildrenConferenc)

In Kassel (Germany) there was an event for the whole family. Speaches for the parents and Guardian Angel dance and painting for the kids. :-) And I gave a speach about my life and about crystalchildren.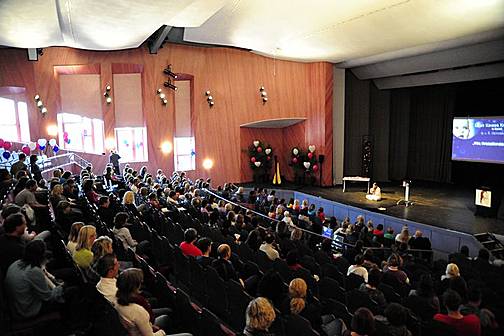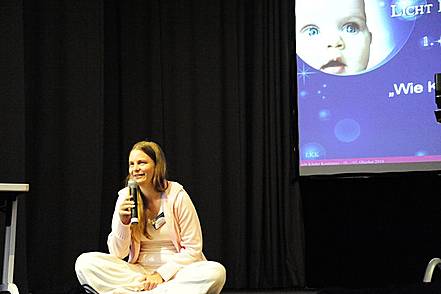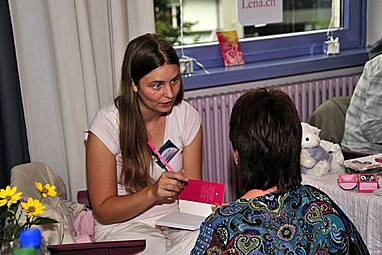 Lebenskraft 2010
I gave a speach about crystalchildren at the Lebenskraft in Zürich (Switzerland)... with 200 viewers :-)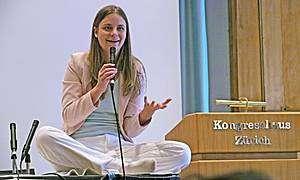 Meeting of the people of the new age

The meeting was in july 2008 in a valley in St.Gallen (Switzerland) There I gave a speach and there was also a speach about indigo children. After we danced, ate and sang together :-)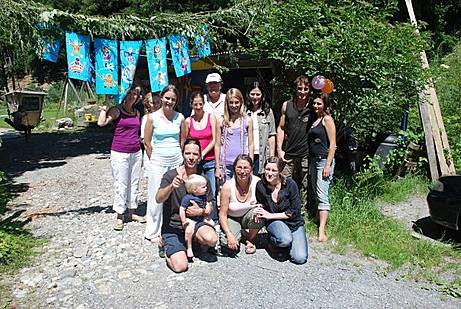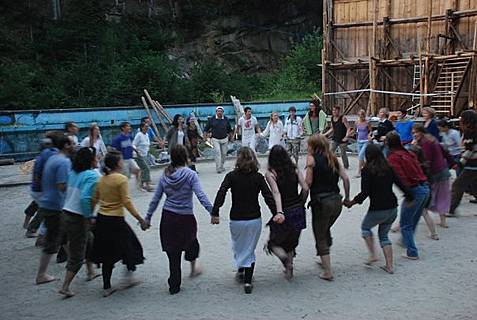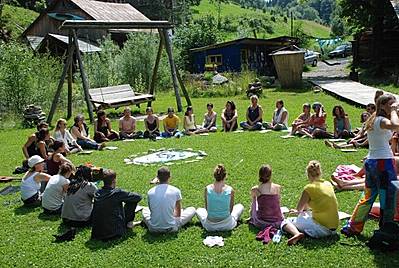 School with heart
In the year 2008 I worked 9 months in a team to found a new school. A school where the children can feel and choose what they want to learn. Today the school is called Lindenschool (Lindenschule) and is on a farm in Lucern (Switzerland)
Since I am 20 years old I gave more then 40 speaches and around 20 seminars in which I helped the people to be and to find theirselves and to see life as a beautiful option to expierience love and joy :-)
If you also want to join you find more information ~here~